1) Simon & Garfunkel, Sounds of Silence (1966)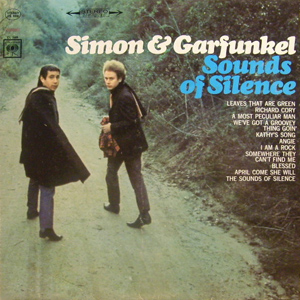 Sounds of Silence is the soundtrack to my life's longing. There is joy in "Leaves That Are Green" even as we know it is about to disappear. There is dread in both "A Most Peculiar Man" and "Richard Cory" (songs which continue to actually scare me when listened to in the dark). And what can be said of "Somewhere They Can't Find Me" paired with the absolutely haunting "Anji"? This album is misty-eyed, stomach-shaking, heart-breaking perfection.
2) The Beatles, Sgt. Pepper's Lonely Hearts Club Band (1967)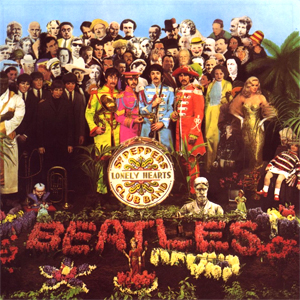 Such unexpected sounds coming at you from every which way! Silly songs like "When I'm Sixty-Four" are balanced by the eerie but wonderfully disconcerting "Being for the Benefit of Mr. Kite" and the heart-warming, charm-filled "With A Little Help from My Friends." The lilting title track reprise should not be sniffed at either.
We saw the change begin on Rubber Soul and we saw them move a little further with Revolver. On Sgt. Pepper, The Beatles complete the transition from boy band performers to bona fide musicians going out on a limb and actually CREATING something. It worked. With a little something for everyone, this album must surely spend a moment in everyone's Top 100 at some point.
3) Jungle, Jungle (2014)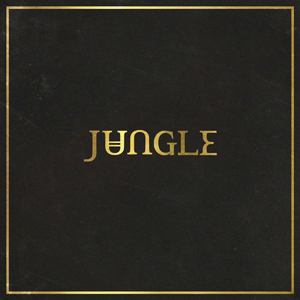 Jungle is one of the more recent albums in this collection, having dropped just a few years ago, straight manna from heaven. It quickly became all I could think about. I even dreamed about it!
Listening to swirly tracks like "Platoon" and "Lemonade Lake," one can see how easy that would be. Falsetto, vaporous vocals reminiscent of the Fine Young Cannibals blend mystically with funky synth sounds, landing you smack in the middle of some foggy orchestra. The first single, "Busy Earning," gave me chills with its other-worldly sound and its haunting message—maybe you never planned for ordinary but if you don't get cracking, ordinary is all you're going to get.
Well, I can assure you, ordinary is nowhere to be found on Jungle.
4) The Rolling Stones, England's Newest Hit Makers (1964)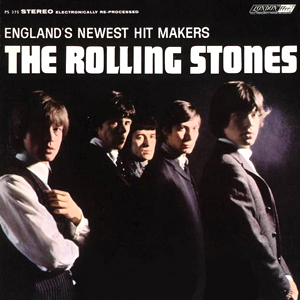 England's favourite rockers make their debut, showcasing a love of bluesy R&B, all done up Stones-style. The tracks on this album are nothing but a good time. In my humble opinion, Mick Jagger never sounds so good as he does when he croons these classic rootsy jams.
On a side note, the British version was released with no text on the cover—just these five dudes and their ugly mugs! A brave choice indeed.
5) Fleetwood Mac, Fleetwood Mac (1975)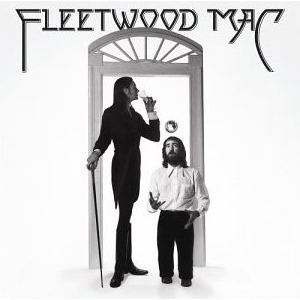 It's hard to choose a favorite Fleetwood Mac album, and perhaps even harder to choose just one track to play. The self-titled is a flawless collection of songs though, which makes it easier. The band's canyon vibe shimmers on "Rhiannon" and "Crystal." And where else do you find the beauty of a forlorn Stevie Nicks on "Landslide" alongside the rockin' Lindsey Buckingham in "Blue Letter" and glazed Christine McVie on "Over My Head"?
What puts this album ahead of Rumours for me is its diversity of sound and its sophistication. As soon as you throw it on, "Monday Morning" pops—a stylish opener that really sets the tone for the rest of the album. However, the band WAS already embroiled in the twisted romances that would take center stage on Rumours, so enjoy the "Warm Ways" while you can. Trouble brews ahead…
6) Joni Mitchell, Blue (1971)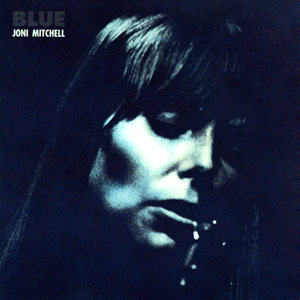 Joni is in a confessional mood and you're about to hear all about it…but you're gonna have to lean in a bit closer. Really put your ear up to the speaker there.
"Bluuuuue, here is a shell for youuuu."
Oh my.
I can't listen to "A Case of You" without getting weak in the knees. "All I Want" and "Carey" make me want to sing and dance. And "California"? Forget it. Joni's strumming guitar and strangely lilting voice make you feel homesick even if you're sitting in your own living room. I think the cover says it all—this is a moody album.
7) David Bowie, The Rise and Fall of Ziggy Stardust and the Spiders from Mars (1972)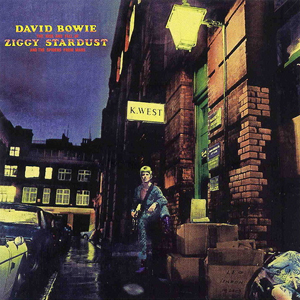 One of the greatest origin story songs of all time, Ziggy Stardust, et. al. lays the stage (no pun intended) for what I consider to be the ultimate concept album. Tracks like "It Ain't Easy," "Suffragette City," and of COURSE "Lady Stardust" paint a vivid picture of our tortured titular character. Sure, some of us see only a pale young man with red hair, questionable sexuality, and an even more questionable jumpsuit. But what Ziggy Stardust did was give Bowie the chance to both internalize and externalize the madness. Did he go too far? Perhaps.
OR, was he just giving the crazy kids exactly what they were wham-bam-begging for? Either way, our idol Ziggy lives on in the music.
8) Liz Phair, Exile in Guyville (1993)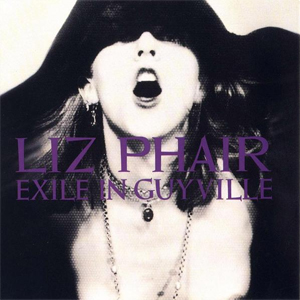 Exile in Guyville came out in 1993, an era when rock was by and large male in its sound. Grungy dudes in flannel were everywhere. Lollapalooza sold out in minutes. After all, women had Lilith Fair, right? Along came Liz Phair, showing us that you didn't have to just stand around a garage in Guyville listening to these swinging dicks. You could pick up an instrument and PLAY dammit! Or get the hell out of Guyville altogether and live life on your own.
"Dance of the Seven Veils" and "Flower" are sung in a sweet, sometimes quiet monotone that disguises the perverse and often shocking lyrics. Did she just say that? Yeah she did. The flip side of the coin is "Fuck and Run," a song about rejection that is perfect at any age (as Phair herself notes—"Fuck and run, even when I was 17, even when I was 12…"). Exile in Guyville is rich with these insights, lyrical and musical. Blast it in the car, your bedroom, or a garage. You won't be disappointed.
9) Rodriguez, Cold Fact (1970)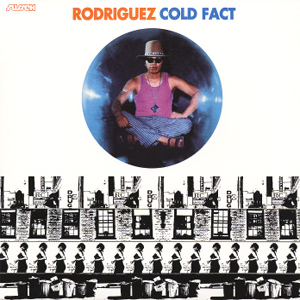 Released in the 70's to cold sales figures, Cold Fact did not find any kind of real audience until Rodriguez was featured in a documentary called "Searching for Sugar Man" in the late 2000s (leave it to the Swedes!). The album has since had a renaissance, and thank goodness for that. It is timeless, compelling, and prophetic. Rodriguez takes the time on Cold Fact to reflect on societal woes ("Hate Street Dialogue") as well as his personal ones. "I Wonder" is a perfectly sad song that distinctly captures what it's like to think about an ex with a detached pain.
Rodriquez is not Dylan. He is better.
10) UGK, Ridin' Dirty (1996)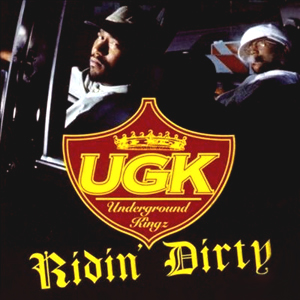 10 years ago, my knowledge of southern hip hop was pretty limited. I knew a little about The Geto Boys and I'd heard some Ludacris. THEN…I got Ridin' Dirty. It came along at just the right point in my life. No idea what that means? Take this here lyric from "One Day"— "I walk around with my mind blown in my own fucking zone 'cuz one day you're here, the next day you're gone."
UGK (the "Underground Kingz") was made up of Bun B and Pimp C, two South Houston fellas who had a couple things to say about life on the streets of TX. We lost Pimp C in 2007 to a sizzurp overdose but Bun B has continued making music, coloring books (whaat?!), teaching as a guest lecturer at Rice University, and being active in the political arena. Still tellin' it like it is. Trilllll.
11) Harry Chapin, Greatest Stories Live (1976)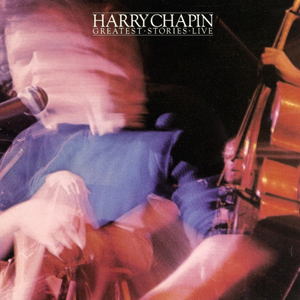 Sometimes I wonder how I was so lucky as to grow up with this album. It was such a shaping force throughout my adolescent and young-adult years. I thought that surely everyone went through such painful traumas as Harry Chapin. Certainly, 30 years down the line, I would spend time as a midnight watchman and have a one-night stand with an incredibly beautiful woman who would leave me in the night (pronouns be damned!). The people and places described here are so unique, yet Chapin sings about them in such a familiar way. It's easy to feel that you are experiencing them yourself.
Chapin was known to be an electric performer and you can really feel the audience connecting with the music on Greatest Stories Live. There are always people in the audience who give that knowing gasp ("here it comes!") when they hear the first few chords of their favorite song start. The loneliness within some of the tracks is profound but take comfort. Your friends—the stories—are just a play button away.
12) Gin Blossoms, New Miserable Experience (1992)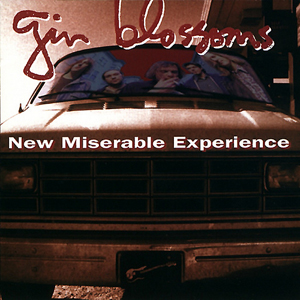 The Gin Blossoms found success with the massive hit "Hey Jealousy," off their 1992 album New Miserable Experience (a reference to the band's experience of fame). The album did yield a couple other singles ("Found Out About You" and "Until I Fall Away" were radio staples) and the Gin Blossoms garnered a fair amount of 90's fame. Internal struggles and a less successful follow-up album led to their eventual break-up in 1997.
Though they have since reunited and still tear it up on tour, the signature Gin Blossoms sound just doesn't quite fit in any decade but the 90's. Nonetheless, New Miserable Experience remains one of my favorite power pop albums of all time. The jangly guitars and Robin Wilson's earnest vocals combine in just the right way to produce a perfectly wistful, altogether charming album.
13) Sarah McLachlan, Fumbling Toward Ecstasy (1993)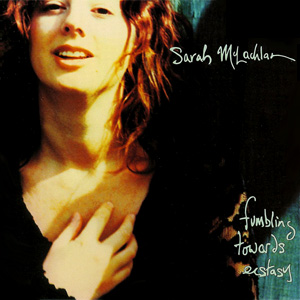 Only Sarah McLachlan can sing the words "your love is better than ice cream" and the CD does not get flung across the room. Her voice is sexy and languoring but also raw, like the subject material. Listening to her sing about the pain of watching her lover die slowly in "Hold On" is unnerving but you still don't turn it off. "Possession" is told from the point of view of a stalker, some of the words actually taken from obsessed fan mail McLachlan got (I think the fan even tried to sue her for copyright!).
The piano works perfectly alongside unusual percussion and both acoustic and electric guitars to create an unsettled feeling. Her later albums became more and more polished but the music and production is at its best on Fumbling.
14) Pearl Jam, Ten (1991)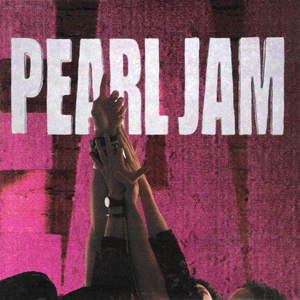 So much good stuff. Ten opens with "Once," goes straight into "Even Flow," "Alive," and "Why Go" before slowing down even a hitch on "Black" (who knew a grunge band with Eddie Vedder on lead vocals could do sensuous?). A couple songs on Ten have near psychedelic guitar sounds on them (I'm thinking mostly of "Release" and "Oceans"), so maybe that's what kind of weaves Pearl Jam into the collective unconscious?
Too deep? It's just Pearl Jam you say? Well, that's OK. Just put on the album and enjoy some of the most enduring, hard-rocking jams to come out of the grunge era.
15) Iggy Pop, Lust for Life (1977)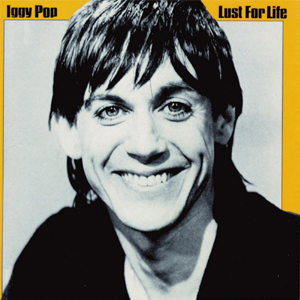 Iggy's sober (in case you couldn't tell from the cover) and he's here to tell us about the journey in Lust for Life. 1977 was no doubt a strange year for Pop who joined his pal David Bowie in Berlin in an attempt to beat his heroin addiction (Bowie was there for similar reasons).
There are still songs about drugs and decadence ("The Passenger" is one of the best) but the title track along with the strangely optimistic "Success" make me think Iggy had an ultimately positive outlook on life. The album is rocking, just like Iggy's hair on the cover.
16) Adam Ant, Friend or Foe (1982)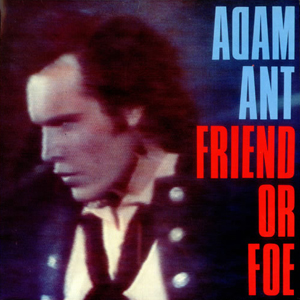 On Friend or Foe, there are no more "and the Ants," just Adam and Marco and you can hear a marked difference (nothing quite like "Stand and Deliver" here, which will make some sad). This is an album jam-packed with indulgently glamorous and utterly infective pop. The biggest hit is "Goody Two Shoes" but the lesser-known gems are "Made of Money" (not wedding-friendly), "Desperate But Not Serious," "Place in the Country," and obviously "Friend or Foe." Marco even gets a moment at the mic and it's unforgettable. A classic in any town.
I highly recommend watching all the videos too.
17) Patsy Cline, Sweet Dreams Soundtrack (1985)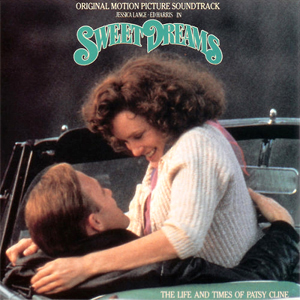 Patsy Cline had one of the best voices in country music history—expressive, varied, and incredibly bold. When she has to spend 7 lonely days and 7 lonely nights waiting for her bum of a lover to show up, you really feel her pain. (On a side note, who the heck leaves Patsy Cline alone for 7 nights?!)
One of the few who crossed over from the Nashville country scene into pop rock acceptance, she died in a plane crash when she was only 30 years old.
18) Jim Croce, Photographs & Memories: His Greatest Hits (1974)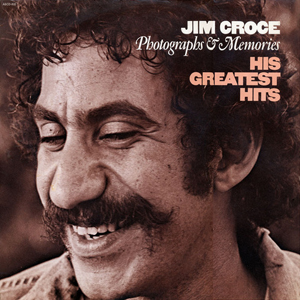 I know it's kind of cheating to put a "greatest hits" into a Topps list but I don't care. This compilation is so much a part of me I couldn't imagine using another Jim Croce piece.
His songwriting is front and center on songs like "Lover's Cross" and "Time in a Bottle." The fun songs ("You Don't Mess Around With Jim," "Workin' at the Car Wash Blues") provide equilibrium to a compilation that might otherwise be a soundtrack to self-imposed isolation.
19) Jackson Browne, The Pretender (1976)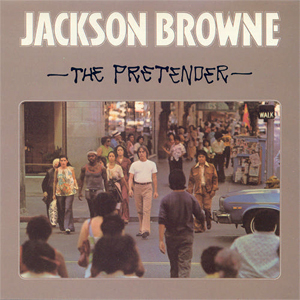 2 ½ years after the birth of their son, Jackson Browne's wife, Phyllis Major, committed suicide. Shortly thereafter, he released The Pretender. You can feel the desolation throughout the album. It opens with "The Fuse," a booming, dark, and foreboding song. "Here Come Those Tears Again" was the only song other than the title track to make the charts (higher even than "The Pretender").
Some sincerely dislike this album in comparison to his first 3 but something about the sadness appeals to me on a deep level. When Browne calls out asking "are you there? Say a prayer, for the pretender," I think there is tangible desperation in his voice. It should also be taken into consideration that the cynicism of the title track is as much inner reflection as outward. Throughout The Pretender, you can hear him trying to make sense of his personal turmoil in the framework of the political and social unrest of the mid-70's. Quite a challenge. This album rises to the occasion.
20) Cowboy Junkies, Lay It Down (1996)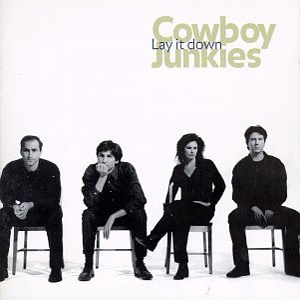 There are few things as lovely as Margo Timmins's drowsy voice on Lay It Down. The Cowboy Junkies change it up from prior albums here. They retain the slow-motion effect from The Trinity Session but are now working exclusively with their own material (no more covers). It pays off.
Every track on the album is smooth and affecting. "Something More Besides You" shines as the opener. I'm always certain that I like "his" version of "Come Calling" best until I hear "her song" at the end and wind up torn. It used to scare the crap out of me when Timmins sings "fuck you all" just before the song's narrator shoots himself in "Just Want to See"…still does, a little bit.
21) Prince, Purple Rain Soundtrack (1984)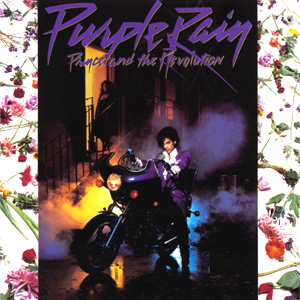 Yes Lisa, the water is warm enough.
I knew about Prince in the 80's and 90's but I didn't really KNOW Prince until this millennium. Now, he and Purple Rain are just part of my everyday being. I know I shouldn't be surprised because it's Prince but there's so much weird stuff on this album! Layers and layers of synths, Prince's crazy guitar gyrations, Wendy and Lisa! Purple Rain 100% holds up as an album and a soundtrack. And a movie!
The sequels…not so much. But throw on Purple Rain any day of the week and go crazy.
I was heartbroken when we lost Prince in 2016 but have to believe he is up there right now, pain-free in his purple platforms and ruffle shirt, goin' crazy himself.
22) Dance Hall Crashers, Honey, I'm Homely! (1997)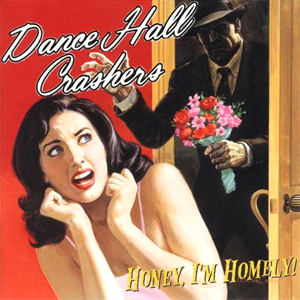 Honey, I'm Homely! has some of DHC's very best songs. With just enough in the horn section to be considered ska (but not so much that you want to drop-kick the nearest fuckface in checkered shoes), the album has big punch tracks like "Salted," "I Want It All," and "Mr. Blue." The middle veers a bit into the corny realm with "Whisky & Gin" and "Elvis & Me" but it recovers quickly with "Last Laugh," maybe the catchiest and cleverest of their punk ditties.
One summer I was studying abroad and could only take a few CDs with me (this was long before iPods). Honey, I'm Homely! was NOT one of my picks and I regretted it for 3 months. This is one of the considerations when constructing a list of this sort—do you pick the most consistent album or the one that's a little choppier but has the songs you simply cannot live without? For me, this album is jam-packed with those 5-star hits. I already know what it's like to go without them…and I can't take that heartbreak again!
23) Dido, Life for Rent (2003)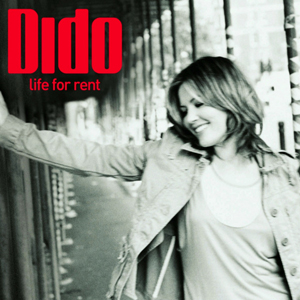 Decidedly more romantic than her first album, Life for Rent finds Dido in similar emotional straits. Even if she is more reflective this time around, she seems to have less time for this guy's bullshit (see "Do You Have A Little Time" and "See You When You're 40"). I've heard "Don't Leave Home" put in the same category of love songs as "Every Breath You Take" (The Police) and "The One I Love" (REM). The lyrics are indeed creepy. Dido sounds so charming though that you find yourself taken in completely. Surely she has my best interests in mind! My sister also likes the way this song opens with notes that sound distinctly like you are waiting in line for Space Mountain at Disneyland.
The best is the energetic "Sand In My Shoes," a flawless account of a lost weekend. Look for the hidden track too!
24) Ghostface Killah, Fishscale (2006)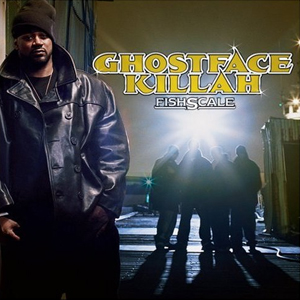 There are moments on Fishscale when Ghostface sounds like he's RIGHT THERE on the edge. Then there are times we hear our silly old swaggering friend take the mic. Ghost kills it on tracks like "The Champ" and "Shakey Dog." Wu-Tang meets Sesame Street on "Kilo (featuring Raekwon)" (unbeatable!). I love hearing his hoarse, ever-so-slightly whiney voice go off on his challengers on "Be Easy," one of the ultimate party pump-up jams. Even the skits on Fishscale are awesome ("Bad Mouth Kid"?!).
Tony Starks in the house!
25) The Doors, The Doors (1967)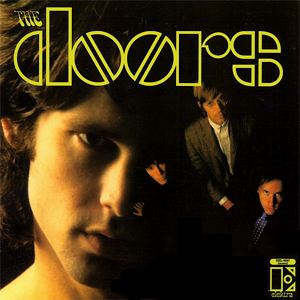 It's the first and it's the best. On their truly superior debut album, The Doors gift us with both "Break On Through (To The Other Side)" and "Light My Fire," a song you may THINK you're over but give it a minute. You'll come back around.
With its doot-doot organ sounds and carousing vocals, "Alabama Song (Whisky Bar)" is arguably one of the weirder and more obnoxious (in a good way) songs on the album. "The Crystal Ship" takes the psychedelic weirdness cake though. We're somehow not creeped out by Morrison asking for another kiss…before we drift into unconsciousness. Just another love song? I'll take his word for it.