In the '60s and '70s, young artists started coming to "the Canyon"–Laurel Canyon in the Hollywood Hills, specifically. They recorded albums together, finding inspiration in each others' introspection. It was a left turn from the psychedelia of the '60s and even farther down the road from the bop of the '50s. The artists of the Canyon looked inward (and, okay, in each other's beds as well) for answers to life's "big" questions.
Fast forward to early September 2018, Leah and I started a discussion on what exactly qualifies as fitting into the "Canyon sound." Naturally, Steve was looped in and this led to…what else?! A Tops list. Everyone's choices were exquisite and the lists had an interesting amount of overlap and divergence. What follows are my Top 25 favorite albums that either sprung directly from the Canyon or (in my humble opinion) seem directly influenced by the movement. In the original presentation, I had a representative song from each album. If you'd like to hear them, you can follow this link to hear the playlist on Spotify.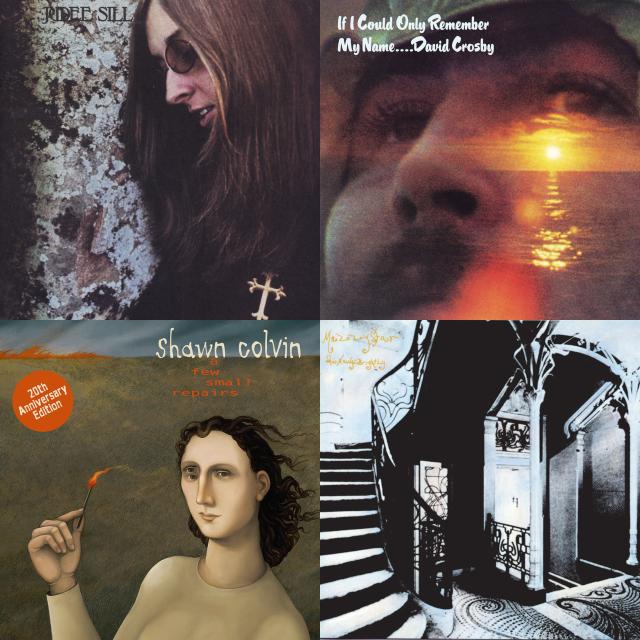 Enjoy the Canyon sauce!
25) Judee Sill, Judee Sill (1971)


The song is: "Crayon Angels"
We're gonna start this off nice and easy, with a drug-addicted prostitute who literally committed robbery to score H. Judee Sill's self-titled debut is all butterflies and unicorns…they just dance on a mighty dark rainbow. Soft and soothing, the young Sill never quite found her place in the Canyon. She succumbed to addiction, dying of a drug overdose in '79 when she was only 35. But her Canyon legacy lives on, poems put to music by a troubled but visionary soul.
24) David Crosby, If Only I Could Remember My Name (1971)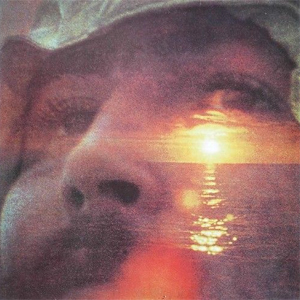 The song is: "Music Is Love"
At this point, I'm pretty sure David Crosby had been kicked out of more bands than he had been beds (which is truly saying something!). The rotund self-elected ruler of the Canyon, Crosby was known for being…kind of a douche. So his 1971 solo If Only I Could Remember My Name strikes a surprisingly reflective chord with its gentle, meandering, deeply melodic tunes. The song titles cannot be beat and on the right day (who am I kidding? the right month, year, LIFE!), they apply to my psyche on a most essential level.
23) Mazzy Star, She Hangs Brightly (1990)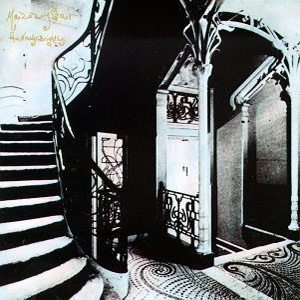 The song is: "Halah"
Probably the most psychedelic album on this list, She Hangs Brightly is reminiscent of the beautiful voices that resounded from the Canyon 25 years earlier. Hope Sandoval's voice is so lovely it is nearly out of this world…which makes her an alien…which means Mazzy Star actually belong in a "Space Top 25"…
But that's a topic for another day.
22) Shawn Colvin, A Few Small Repairs (1996)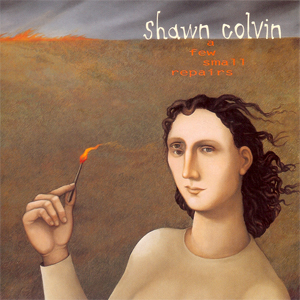 The song is: "Get Out of This House"
When Shawn Colvin says "a few small repairs," she means "time for a mad Home Depot trip." On her press tour, she referred to this deliciously depressing and deeply confessional record as her "divorce album."
If Shawn Colvin doesn't belong in Canyon, I don't know who does.
21) Mary Chapin Carpenter, Shooting Straight in the Dark (1990)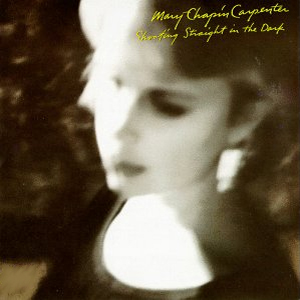 The song is: "Middle Ground"
I admit, my favorite MCC album is Come On, Come On. But there is something that holds Shooting Straight in the Dark apart (even at arm's length?). Something distinctly Canyon.
And can we talk for just a minute about how many lyrically affecting moments there are in this album?! "Middle Ground" is like, my life. And hello, pretty much all of my middle school poetry is a variation of "You Win Again." Forget Chicago, MCC is the inspiration.
20) The Doors, Morrison Hotel (1970)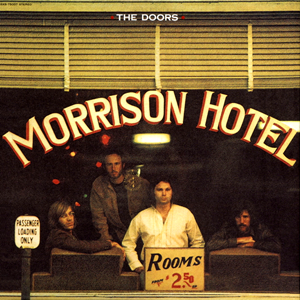 The song is: "Waiting for the Sun"
OK, this album barely made it. I thought The Doors were too trippy this list. My favorite of their discography is the 1967 self-titled but that shit has no place in the Canyon. That was all rolled joints in Ray Cordova's closet and bags full of Jack in the Box fries, walking Tierrasanta Blvd. in the blazing sun.
I digress. 3 years after the self-titled, Jim Morrison is all fat and banished from the scene and trying to not be the Lizard King and I fucking DIG IT. It is urging, brash, and brooding but also manages to be somehow pleading? Peace Frog, man. DIG. IT.
19) Natalie Merchant, Tigerlily (1995)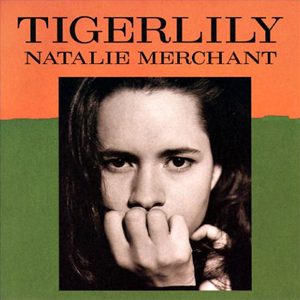 The song is: "Carnival"
Her first post-10,000 Maniacs album, Tigerlily is melodic, thoughtful, and maybe even a little jazzy? I freaking WEEP every time I hear "Seven Years" and "Beloved Wife." WEEP!
Had she lived on a Canyon cliff, Merchant may have been a more self-aware, less naive version of Linda Ronstadt. Talented and beautiful but wise enough not to get into a relationship with JD Souther.
18) Toad the Wet Sprocket, Dulcinea (1994)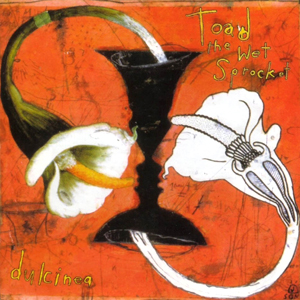 The song is: "Nanci"
The New Christy Minstrels of the '90s. I don't care what anyone says. Toad is Canyon and that's that.
17) Tracy Chapman, Telling Stories (2000)


The song is: "Telling Stories"
More complex but equally compelling as her first album, Tracy Chapman takes it to the next level on Telling Stories. The whole album FEELS like a Canyon.
(Go with it.)
16) Sheryl Crow, Tuesday Night Music Club (1993)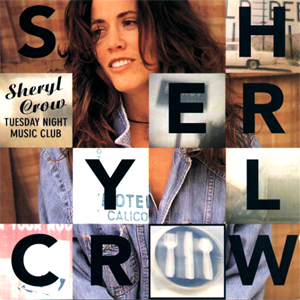 The song is: "Can't Cry Anymore"
Sheryl Crow and her jammin' backing band (the titular "Tuesday Night Music Club") weave together a collection of rootsy rock tunes. Managing to be somehow thoughtful and simultaneously carefree, the album has that distinctive Canyon vibe of creativity. One soul out there, searching, with quite a bit to say.
15) The Beach Boys, Pet Sounds (1966)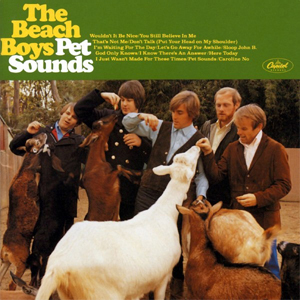 The song is: "That's Not Me"
I once heard this album described as "confessions from a therapist's couch."
Maybe those in the Canyon were not visiting therapists yet. What they WERE doing though was putting together 206-piece orchestras (one piece for each bone in the human body). Pet Sounds takes a sharp left from prior Beach Boys albums. Each song is about longing (and NOT belonging).
No more hanging ten bro. Daddy took the T-Bird away and it's no laughing matter.
14) Neil Young, Harvest (1972)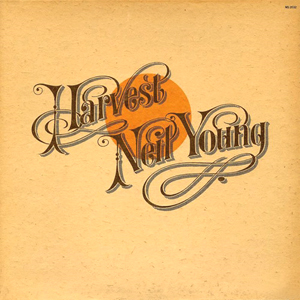 The song is: "Old Man"
OK, Neil Young. "Diane Court—whoa."
I had always thought Neil Young had a serious heroin problem. Turns out, he had a serious Stephen Still problem (who CAN'T relate). Left to his own devices, Young gifts us with Harvest, a ramshackle, miserable, devastating, and wonderful piece of the Canyon. It is at once lovely and very distressing…which I imagine life with Crosby and Stills was a lot like (I got no beef with Graham Nash).
13) Counting Crows, August and Everything After (1993)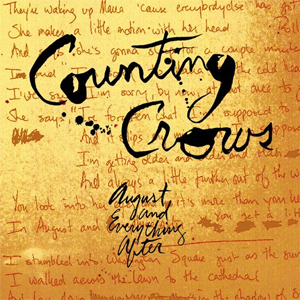 The song is: "Perfect Blue Buildings"
Don't give me shit. Counting Crows (and especially August and Everything After) are canyon as heckfire! Energy and a hesitant optimism comingle with something darker here, which is then poured out and marbled onto a gloomy landscape.
Adam Duritz's dreads aside, the deep cynicism veiled by jangly tambourines hint that August could have been recorded and then buried by an unnamed Byrd, only to be discovered by a Spielberg-like youth in 1993 for us to step inside of. A Canyon time capsule, if you will.
12) The Flying Burrito Brothers, The Gilded Palace of Sin (1969)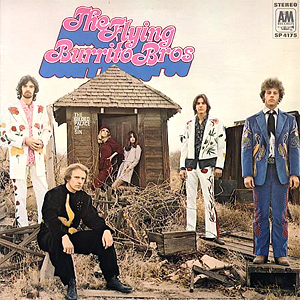 The song is: "Hot Burrito #1"
The Flying Burrito Brothers were the kings of Canyon Country Rock. The founders! And they were very likely doomed from the start, having chosen the beautiful, boyish, and incredibly immature Gram Parsons to stand front and center. They also had former-Byrd Chris Hillman who—despite being an extremely talented musician—just couldn't seem to keep his drug-abusing, alcoholic bandmates from blowing it, no matter what band he was in. Nonetheless, Gilded Palace is a delicious slice of the more country side of the Canyon.
11) Emily Lord, Beginnings (1995)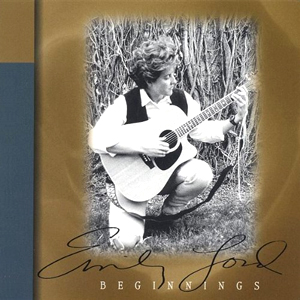 The song is: "Raining in New England"
Emily Lord produced and released Beginnings while studying at Notre Dame (where she later graduated as their top ROTC student…random?!). With just her birdsong voice and acoustic guitar, Lord creates a quiet, contemplative world to get wrapped up in. Think Mary Chapin Carpenter, Joni Mitchell, and Emmy Lou Harris, filtered through a rain storm.
*P.S. Leah provided me with my first copy of Beginnings, taped onto side A of a cassette. Chapultepec!
10) Bob Dylan, Highway 61 Revisited (1965)


The song is: "Desolation Row"
I struggled with whether to include the craggster Bob Dylan in the list. After much debate, I decided that Highway 61 Revisited not only QUALIFIES as Canyon but certain songs on the album PERSONIFY it! "Desolation Row" is the prime example. Dylan does Canyon—and it's one of the few times you could describe his voice as sounding damn near lovely.
9) Fleetwood Mac, Rumours (1977)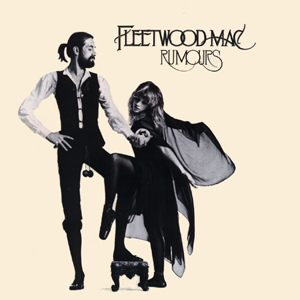 The song is: "Never Going Back Again"
Canyon artists loved hopping in and out of each other's studios. Those in Fleetwood Mac loved hopping in and out of each other's beds, and we hear ALL ABOUT IT on Rumours. You feel like you are peeking in on something VERY personal. Should I be hearing this?? Probably not. But you keep your glass pressed to the wall anyway.
Truly mesmerizing.
8) Carole King, Tapestry (1971)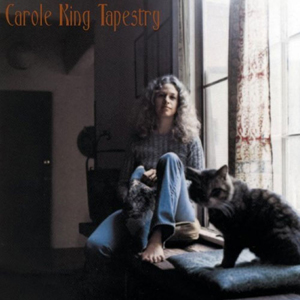 The song is: "It's Too Late"
Everyone goes through a period in life when they are obsessed with Tapestry (don't they?). When I throw it on, I am immediately transported to my dorm room in 2001 when I was…well, sad. This album comforted me. Emotional, confessional, and gloomy in a rainy-day way, it perfectly encapsulates the singer-songwriter Laurel Canyon scene.
7) Jim Croce, Photographs & Memories: His Greatest Hits (1974)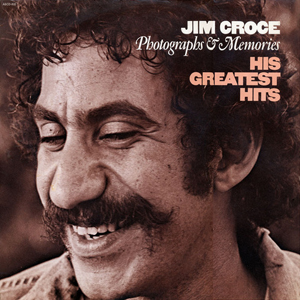 The song is: "One Less Set of Footsteps"
"But that's not the way it feels."
Sigh. I have no words.
6) The Mamas & the Papas, If You Can Believe Your Eyes and Ears (1966)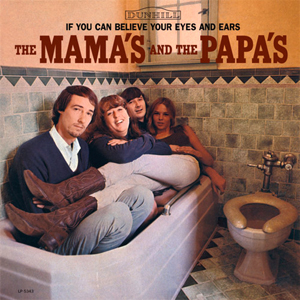 The song is: "California Dreamin'"
A little folk, a little pop, and a whole lot of Canyon. Mama Cass was dubbed the unofficial Queen of the Canyon, often "holding court" alongside the mischievous David Crosby (whose antics we have already discussed). If You Can Believe Your Eyes and Ears has many of their best songs.
And come on. It doesn't get much more Canyon than "California Dreamin'."
5) Rodriguez, Cold Fact (1970)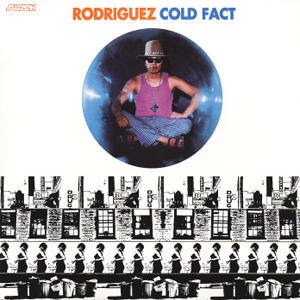 The song is: "Rich Folks Hoax"
Timeless, compelling, and prophetic.
Rodriguez has often been compared to Dylan. I've said it before and I'll say it again—Rodriguez is not Dylan.
He is better.
4) Warren Zevon, Warren Zevon (1976)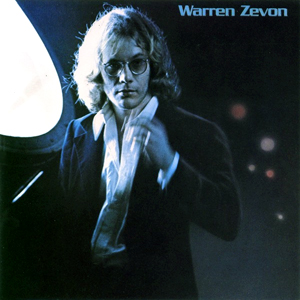 The song is: "Join Me In L.A."
Zevon was so influential in the LA scene (mentoring Jackson Browne and even LIVING with Lindsey Buckingham and Stevie Nicks at one time—awkward!) yet he seems to be remembered mostly for "Werewolves in London" (which I just found out Leah hates!).
Enmeshed as he was with the Canyon crowd, his self-titled album truly stands apart from, say, One of These Nights. No one got it quite like Zevon.
3) The Byrds, Mr. Tambourine Man (1965)


The song is: "Here Without You"
My favorite Byrds album and (in my humble opinion) easily the most Canyon of the discography. This one has got many of the great songs AND it's got Chris Hillman.
Sold!
2) Cowboy Junkies, Lay It Down (1996)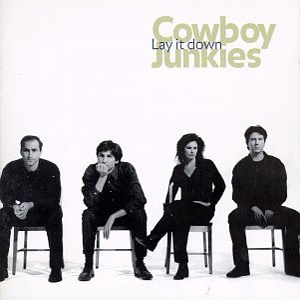 The song is: "Come Calling (His Song)"
There are few things in life as lovely as Margo Timmins's drowsy voice on Lay It Down. Every track on this album is smooth and affecting in a distinctly Canyon way. Not to get dark on y'all but I used to put this CD on in 9th grade and just lay on the floor and cry (we've noted already that I was sad). Lay It Down will bring that out of you though.
1) Joni Mitchell, Blue (1971)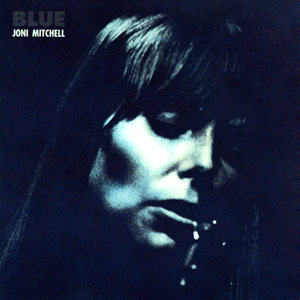 The song is: "California"
Joni Mitchell is the epitome of Canyon.
Blue is a deeply confessional album, as suggested by the cover, and that's really what the Canyon is all about. People were no longer "tuning in, turning on, and dropping out." In this scene, they were digging in, reflecting on their own experiences, and choosing to share that with the world.
And how lucky we are that they did.
That's it for now folks! Hope you enjoyed this special edition Canyon sauce.